Hunt & Fish
4D Guest Ranch occupies 950 pristine acres of managed land. The property is high-fenced and divided into multiple hunting parcels with 12 three-person rifle stands and 6 mobile bow blinds. The ranch is well stocked with trophy whitetail deer and over 30 species of other exotic game. See below for an overview of our wildlife and our trophy case. All hunts are individually guided by professionals with a combined 60+ years of experience between them.
We also work closely with the Texas Parks & Wildlife Department to manage our whitetail herd, and we participate in the Managed Land Deer Permit (MLDP) program. This means that:
Hunters are permitted to harvest antlerless & antlered deer with any lawful means from October through February.
Completion of hunting license log & use of a hunting license tag are not required on deer harvested under the authority of this permit, therefore county & statewide bag limits do not apply to individual hunters.
Once permits have been issued, archery stamp requirements do not apply.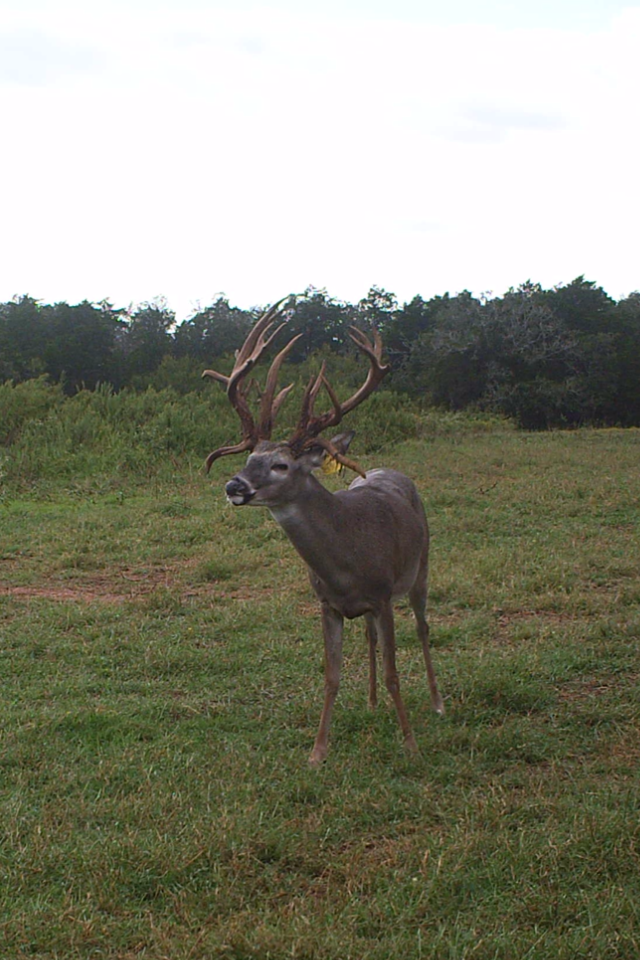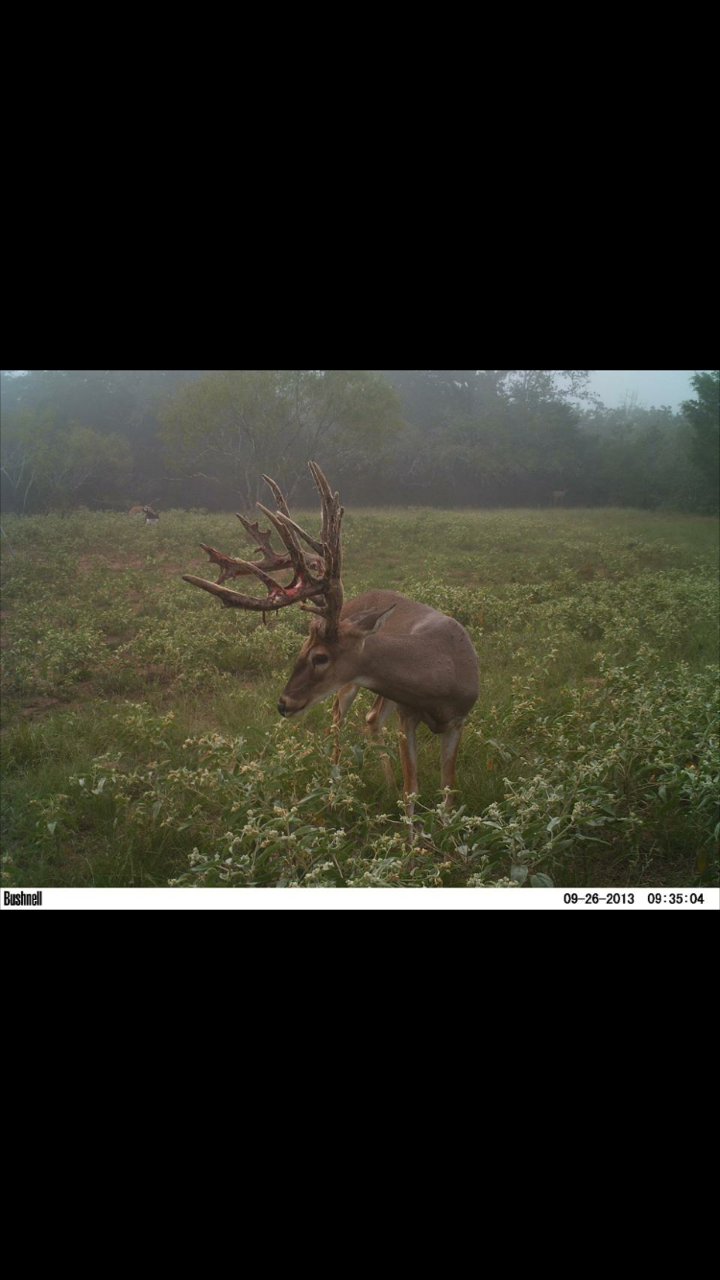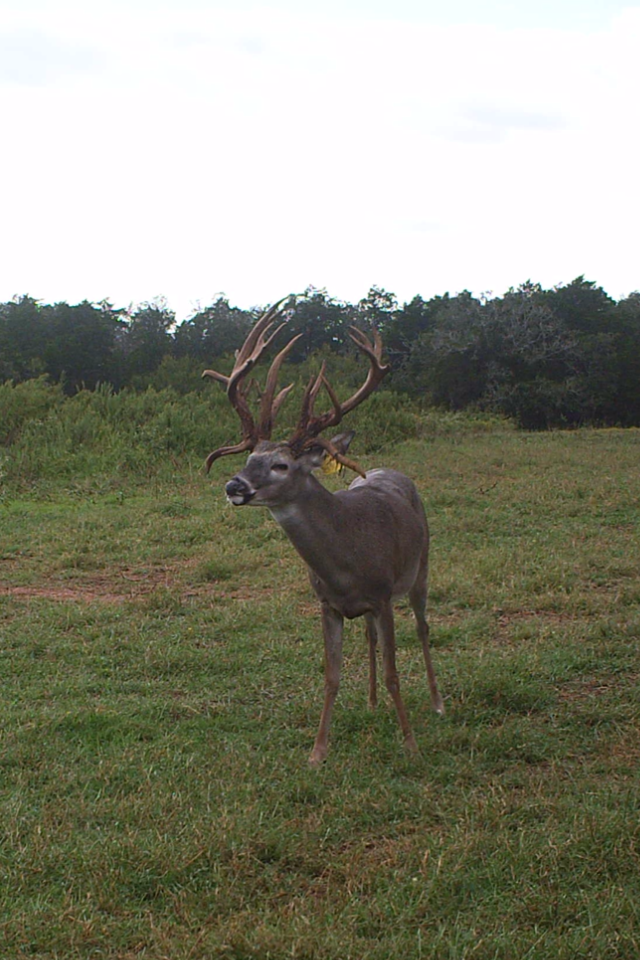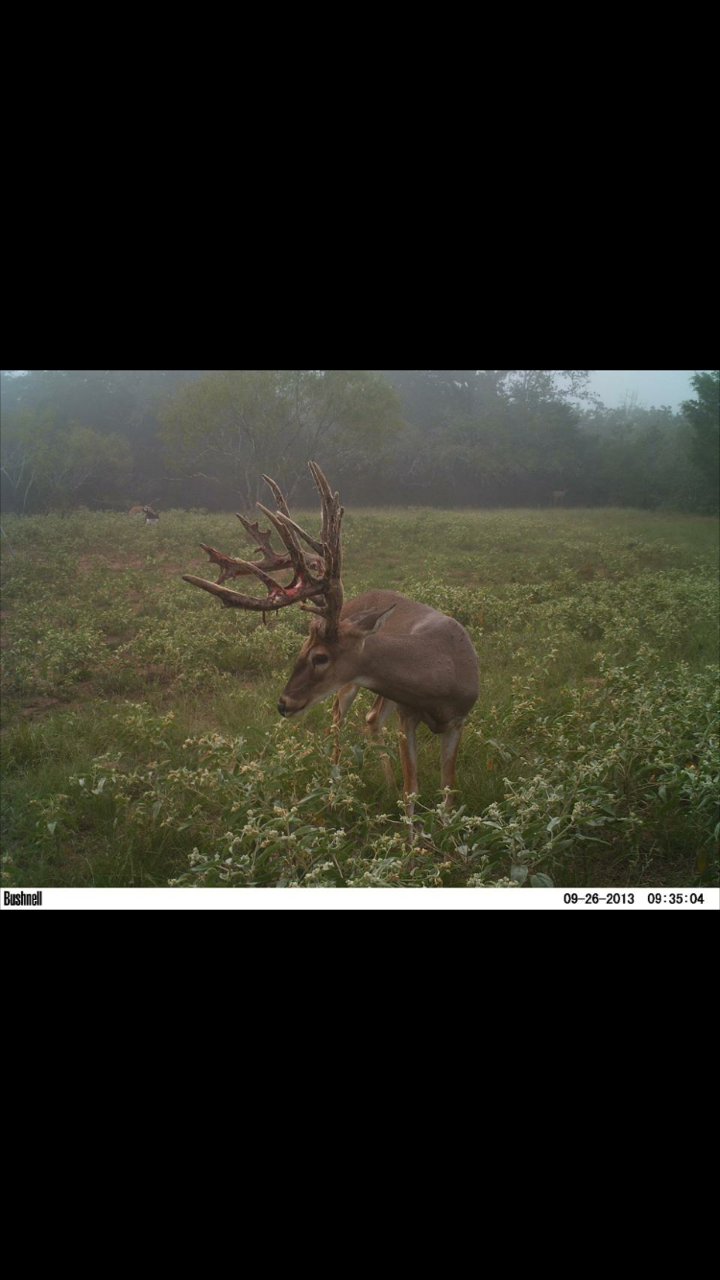 Whitetail Deer
Blackbuck
Axis
Blue Wildebeast
Red Stag
Russian Red Sheep
Elk
Ram
Addax
Fallow
Blesbok
Gemsbok
Oryx
Impala
Sable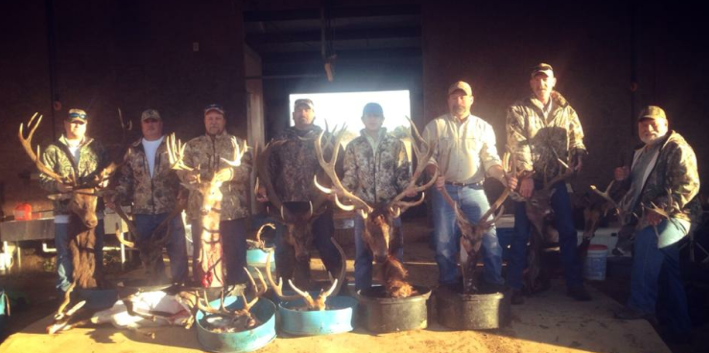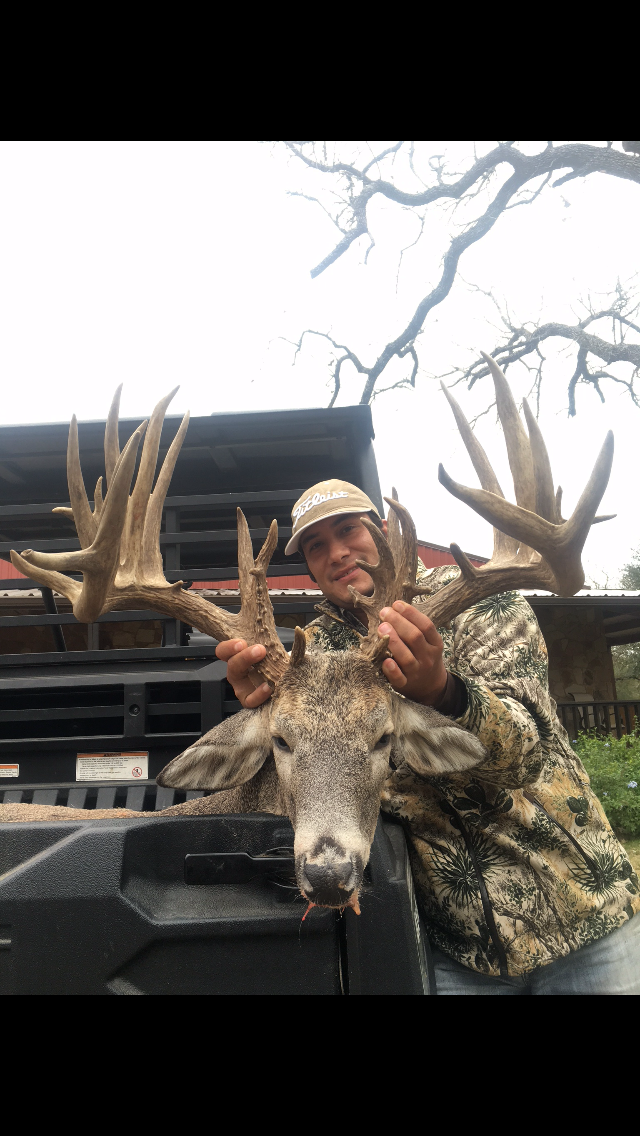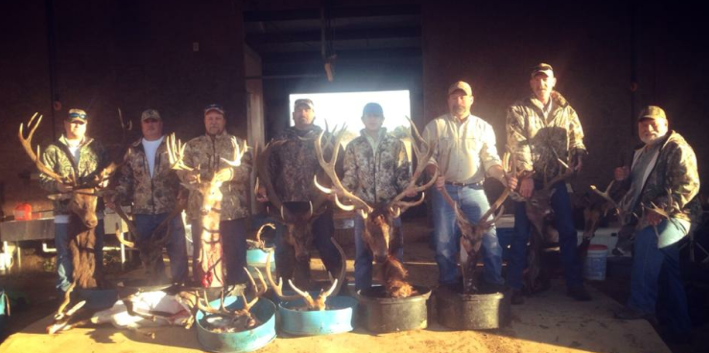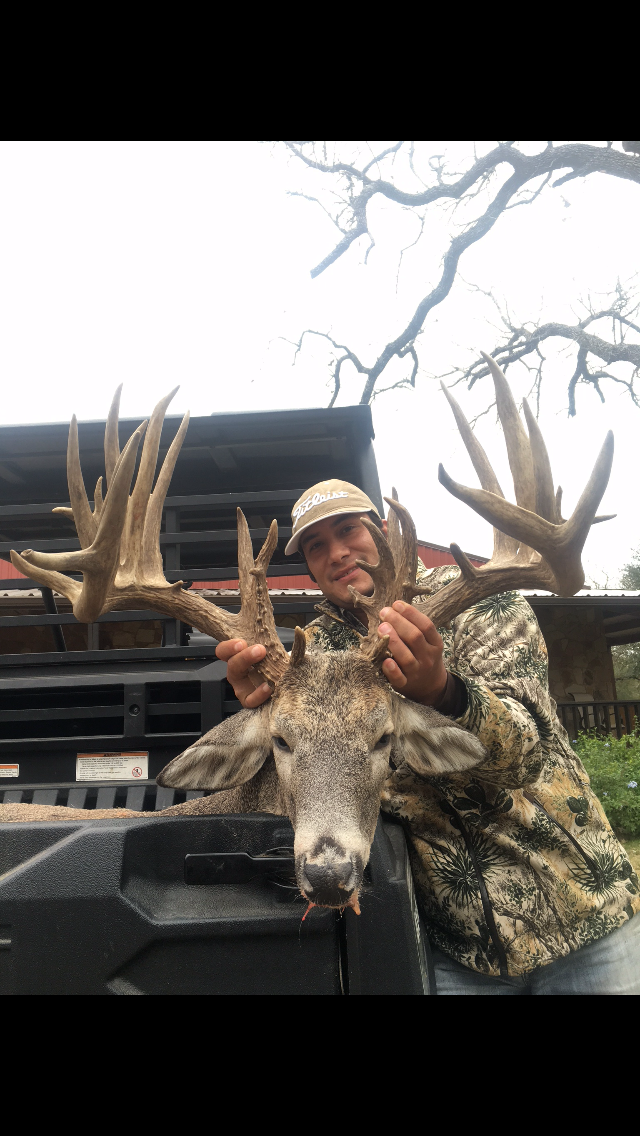 The following Boone & Crockett trophy scores have been harvested on the ranch:
278" - 2014
268" - 2015
263" - 2014
257" - 2013
239" - 2013
229" - 2012
223" - 2012
212" - 2011
210" - 2011
206"- 2010
As displayed above, our deer grow larger each year. During the 2014 & 2015 hunting season our average Boone & Crockett score exceeded 185".
Long Range Shooting
We also offer offer two ranges for shooting. One is a short range perfect for pistol shooting and checking your gun for accuracy. Another range goes out to 500 yards for practicing longer shots. Bring your own guns or use ours for a minimal fee plus ammo costs. We have a Barrett 50 cal that is a favorite to try amongst our guests. Several AR's and Baretta OU shotguns for shooting with our sporting clay machines.